It's been a rough couple days.
We lost two legends, one each from the music and literature fields.
In addition, my NBA team got swept out of the playoffs. Boo.
MCA (aka Adam Yauch)
As one of the three Beastie Boys, MCA made a huge impact on the world of hip-hop music. I still remember listening to their albums with my older brother when I was a kid, and how cool I felt rocking out to them while driving my first car. He'd been battling cancer for three years, though, which I can only imagine would have been very difficult for both him and his family and friends.
Maurice Sendak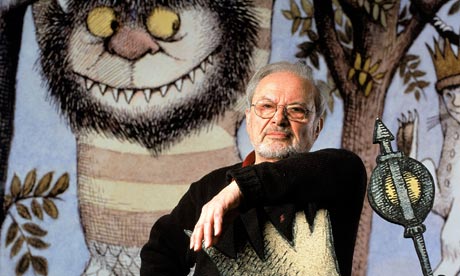 He was the acclaimed and sometimes controversial author of many children's books, and was most-known for
Where the Wild Things Are
. I didn't know much about him as a person until recently, when Stephen Colbert interviewed him. Such a funny, self-deprecating, and crotchety old man.
Utah Jazz
This is just a quick one. Last night the San Antonio Spurs completed their 4-game sweep of the Jazz in the first round of the NBA playoffs. I didn't expect much from the Jazz against the Spurs, but I'd hoped they'd at least win a game or two. Oh well, there's always next year, right?
The first two are definitely sadder than the last, and/but hopefully the next couple days are bummer-free.